From passenger travel to weather radar testing, firefighting and overnight air cargo, the CV580 is an enduring symbol of versatility and longevity in aviation. It has deep roots in the Okanagan Valley—which is home to its Original Equipment Manufacturer (OEM) and its biggest fans, KF Centre for Excellence.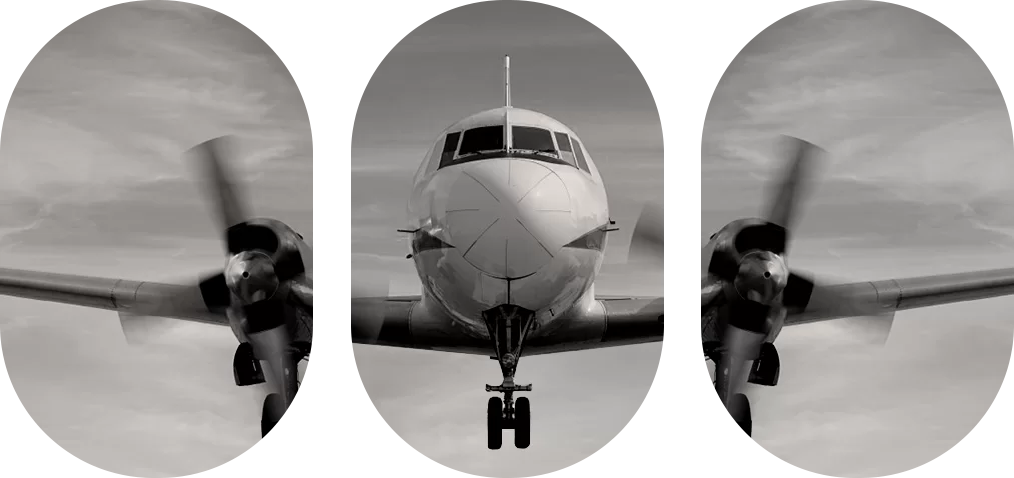 N580HW was a 50-seat commuter first put in service by United Airlines, its original owner, Sept. 2, 1952. It was designed as a two-engine, low-wing medium-range commercial transport with a maximum range of 1,250 nautical miles. It was initially manufactured by Convair as a CV340 or CV440, and then converted to propjet power.
The aircraft type itself has a storied history, with more than 30 civil and military operators past and present, out-surviving many of the airlines—like the original Frontier Airlines and North Central Airlines—it first served. It joined Honeywell in 1992, and has logged an amazing number of flight hours as a workhorse for both flight testing and demonstrating major safety innovations. Some of the major programs include weather radar, Traffic Alert and Collision Avoidance System (TCAS), Enhanced Ground Proximity Warning System (EGPWS), radar altimeters, and Aircraft Environmental Surveillance System (AESS) integrating weather, traffic and terrain awareness.
Mid-air collisions were a terror of the sky for everyone back in the day, but thanks to TCAS and a carefully structured flight-testing program on the Convair 580, the incidence is very low these days. Don't tell the aircraft, but one of the benefits of the Convair 580 is its big nose! Honeywell was able to develop the RDR-4B weather radar (predecessor to today's RDR-4000 IntuVu™ 3D weather radar system) thanks to the Convair's nose cone, which was large enough to accommodate a larger antenna. The CV580 with RDR-4B was the world's first aircraft with forward-looking wind shear detection capability. At times, N580HW was hauling around as many as 30 to 40 systems, along with tool boxes, spare parts and multiple versions of TCAS, weather radar, as well as radar altimeters, navigation and data link products.
STATIC DISPLAY
(This is the only aircraft that will not be kept operational)
The Convair CV580 played an integral role in the growth and success of KF Centre for Excellencee, supporting its early passenger ventures into passenger service. Over the years, The Centre has extensively modified Convair aircraft, creating aerial fire tankers and cargo freighters with large cargo doors.
KF Centre for Excellence created the CV5800 by extending the fuselage by over 14 feet. Between 1991 and 2009, KF Centre for Excellence completed six CV5800 fuselage extensions or 'stretches'. All continue to operate today, including one in The Centre's fleet for the BC Feeder Network.
KF Centre for Excellence purchased the Convair Type Certificate in 2001, allowing the organization to provide engineering, technical support and parts support to the worldwide fleet. The Centre also worked on the Cosmopolitan military variant of the Convair for the RCAF.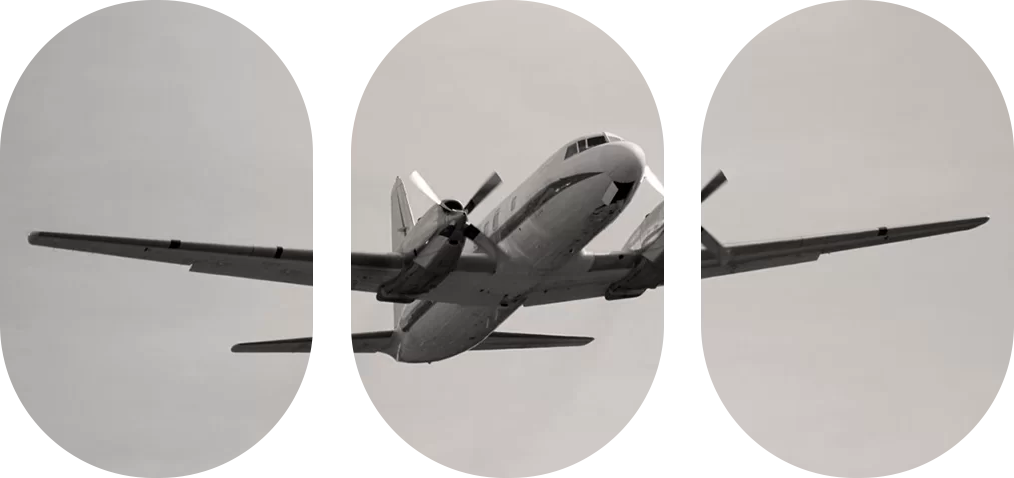 The Convair 580 has been an excellent aerial forest firefighting tool, used across Western Canada, Australia and the US for over 20 years and is capable of carrying nearly 8,000 litres of fire retardant. Conair continues to operate Convair tankers as part of their aerial firefighting fleet.