Kelowna International Airport

The Okanagan Valley has an incredible history of achievement in Canadian aerospace. To celebrate this heritage, the KF Centre for Excellence will debut a state-of-the-art aviation museum and conference facility at the Kelowna International Airport. Welcoming visitors, residents, schools and businesses, the Centre will promote the advancement of aviation, in Kelowna and beyond.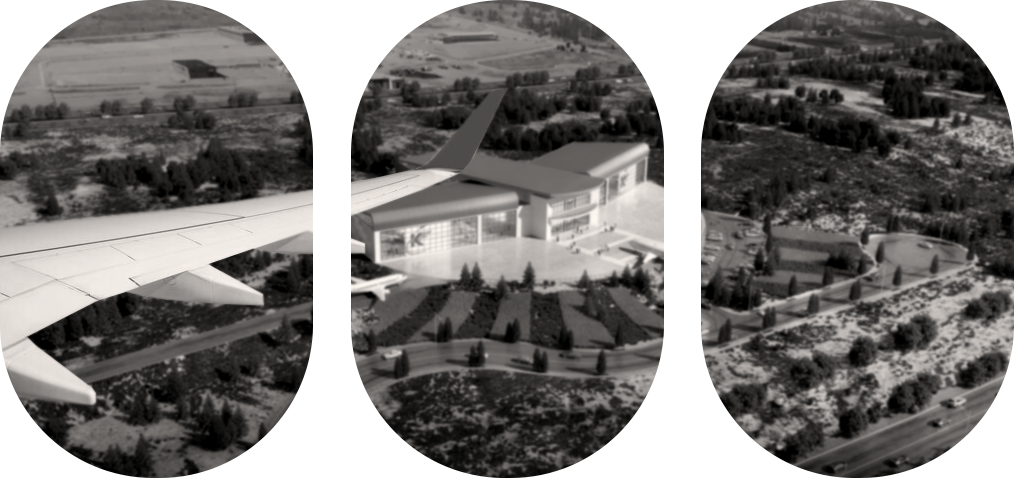 Shaped like the fuselage and wings of an aircraft, the 60,000 sq. ft. attraction will invite you to discover, connect and inspire. Two dedicated hangars guide you through an historical exhibit of vintage aircraft and memorabilia, connecting to an airfield viewing gallery and conference facilities for businesses and events in the region.
A ground-breaking visitor experience has landed in Kelowna, BC. The KF Centre for Excellence unveils the fascinating story of aviation in BC—discover how the power of flight has shaped our province, with roots that run all throughout the Okanagan Valley.  Featuring a cutting-edge exhibition that brings together some of the world's rarest aircraft with a hands-on, interactive twist that will take the whole family up, up and away.
Step inside the stunning 60,000 sq. ft attraction where immersive theming extends to every last detail—from the stunning curves of the airplane-shaped building to the interactive, hands-on activity stations in the historical aircraft museum. Pop in for a drink & appy and enjoy first class seats on the runway viewing gallery, or inspire your business team by booking your next big meeting.


The purposes of the society are to celebrate the history of and to promote excellence and advance participation in, aerospace in Canada, both commercial and military, by way of education, advocacy, access and other community-based means and activities.