Classic aircraft comes home
The KF Aerospace facility in Kelowna had a very special arrival on April 11, 2021. 
A DC-3 – the same one that KF founder Barry Lapointe flew around the world on a publicity tour for the Vancouver Expo in 1986 – has come home.
Originally manufactured in 1944 for the US Army Air Forces by Douglas Aircraft Corporation in Oklahoma City, USA, this DC-3 (or C-47 for military use) was turned over to the Royal Canadian Air Force for military transport purposes during WWII. The RCAF later sold it for civilian use.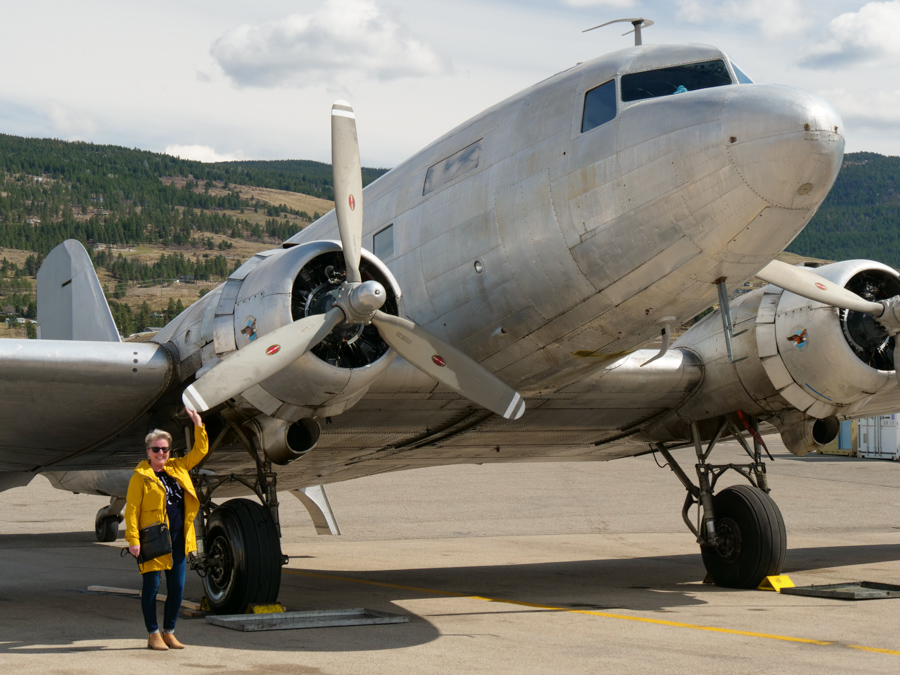 During the war, a few nicknames for DC-3s/C-47s emerged. The American military officials called them their 'Skytrains', while the Australians and British called them 'Dakotas'. To the servicemen themselves, they were 'Gooney Birds'.  But when Barry flew this DC-3 around the world, it became known as 'Odyssey 86' or simply 'The Odyssey'.  
Barry and the Odyssey had quite the adventure together. By the time they completed the tour, the Odyssey was covered with a mosaic of stickers from ports-of-call in California, Hawaii, Australia, the Philippines, Singapore, Thailand, India, Saudi Arabia, Egypt, Greece, Italy, Poland, Norway, Germany and England.
In 1990, the aircraft was sold to a buyer in the United States, where it remained until last Sunday when it landed at our Kelowna facility following a journey home from Georgia, USA.
This 'Gooney Bird' now has a new nest. It will be proudly displayed in the KF Aerospace Centre for Excellence – honouring its rich aviation history and memorializing another incredible moment from KF Aerospace's 50+ years.
Watch the landing below: